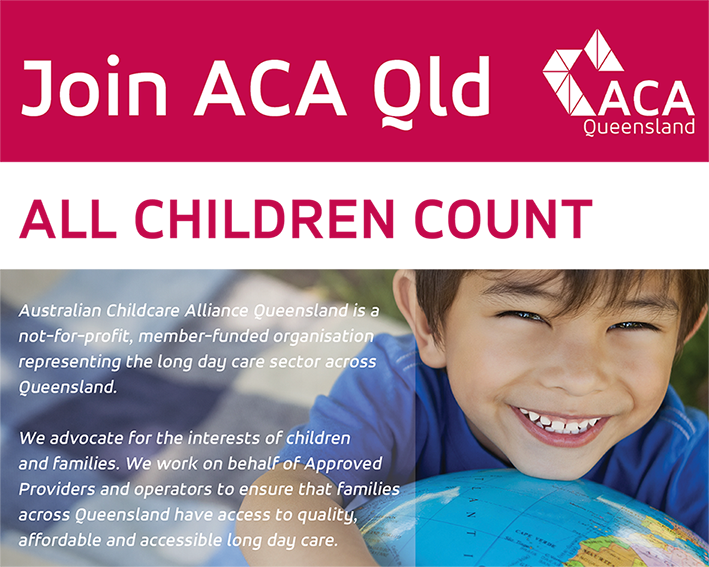 As an ACA Qld member, you are part of a supportive network with access to a range of services that will assist you in providing quality long day care services. We present a proactive voice for private long day care through the media and actively promote critical member issues. Your benefits include:
Membership to Australian Childcare Alliance - expert policy, advocacy and lobbying
Information on wage rates and industrial relations via Employer Services
Weekly updates and member alerts issued to members when urgent matters arise
Member meetings for updates on current information
Reduced rates for qualifications from the College for Australian Early Childhood Educators (CAECE)
Discounted online training, including child protection, food safety and behaviour guidance
Discounted registration fees to conferences, workshops and webinars
Free subscription to Early Edition magazine and Belonging Early Years Journal
Free annual desk diary and wall planner
Ongoing information updates regarding Local Council Planning and development approvals
Access to members-only area of the ACA Qld website, providing relevant resources and information
This support is designed to enable you to navigate the challenges of working within the highly regulated and competitive long day care industry.
For further information about membership with ACA Qld and for a full breakdown of member benefits, click pdf here (707 KB) .