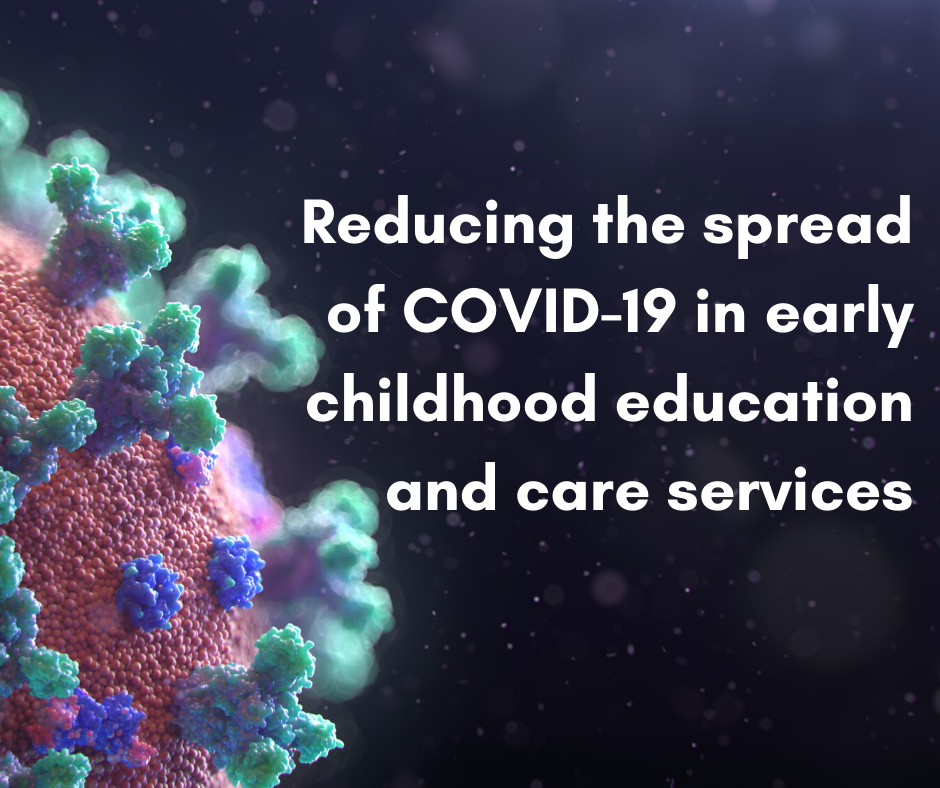 The COVID-19 situation continues to escalate and advice is being updated daily.
The Australian Health Protection Principal Committee (AHPPC) does not recommend pre‑emptive closures of early childhood education and care services to prevent the spread of COVID-19 at this time. Childcare services are considered essential services and are encouraged to continue to operate wherever possible at this time.
There is currently limited information on the contribution of children to transmission of COVID-19. The impact of COVID-19 on otherwise healthy children has been minimal to date, but parents of children with existing medical conditions should seek medical advice in relation to accessing early childhood services.
Managing infection control in early childhood education and care is always challenging, but practices that should be in place to prevent the spread of COVID-19 include:
Unwell staff, children and visitors
Sick children, staff and visitors must stay at home and seek medical advice by contacting a doctor or calling 13HEALTH (13 43 25 84)
Check with family members each morning at drop-off regarding any changes in a child's health, particularly any signs of fever, cough or shortness of breath
Use the COVID-19 quiz if you are concerned that anyone is displaying symptoms – it will provide advice on what to consider and what to do
Regularly monitor all children and staff throughout the day for any emerging symptoms
Children, families and staff must self-isolate for 14 days if they are returning from overseas travel or have been in contact with a confirmed case of COVID-19. They must not attend the service during this isolation period
Separating cohorts of children
Consider staggering meal and play times and avoid transition activities such as queuing
Plan for experiences that avoid mixing of groups of children
Access the outdoor areas of the service more regularly wherever possible
Discontinue all excursions and incursions
Enhancing hygiene for children, staff and parents
Continue to refer to the 5th Edition Staying Healthy resource for best practice guidance
Promote a regular and rigorous handwashing schedule – including additionally sanitising hands whenever entering and leaving the service
Clean and disinfect high touch surfaces regularly
Promote strict hygiene when preparing food
Encourage practices such as covering coughs and sneezes and not touching your face – ensure tissues are safely disposed of
Encourage the influenza vaccination for children, staff and parents – find out where to get vaccinated here
Consider opening the windows and adjusting air conditioning to maximise ventilation
Remember, to use the Emergency Closures Portal to notify the Regulatory Authority if your service needs to close due to COVID-19 risk. Please include the reason for the closure in the comments box.

Please contact your local regional office directly if you have any questions or concerns or need advice around managing risk within your service.
More information
Visit the Covid-19 and service operation page on the department's website for information, including links to health agencies.