Every year ACA Qld supports a chosen cause on behalf of our members. This year, we have chosen two very deserving causes, one of which is Super Max & Bryce.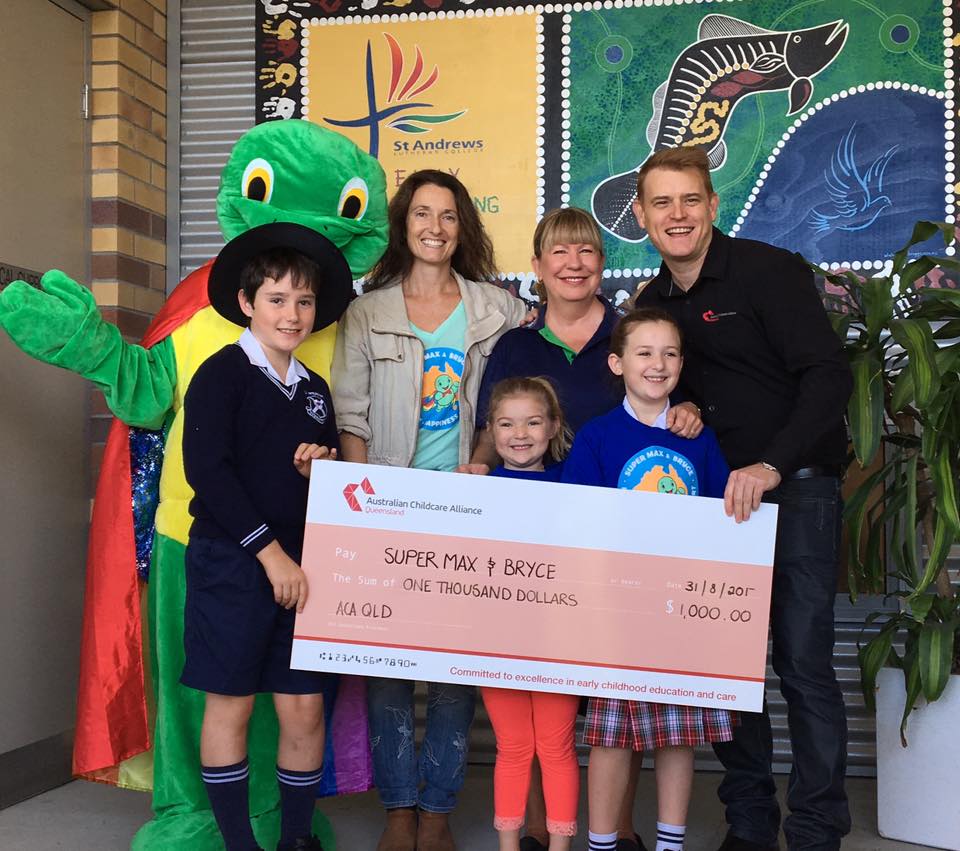 The Super Max & Bryce project spreads love, hope, happiness and comfort to children with cancer through gifts of Super Max the Turtle night lights. These special night lights, created by the Cloud b organisation, are designed to be easily sanitised so they can be taken to even the strictest of hospital environments to help bring peaceful, healthy and healing sleep to children in treatment.
The project was started in August 2016 by nine-year-old Bryce from Gold Coast, Queenslnd. As he watched his mom go through multiple cancer-related surgeries and a rigorous cancer treatment program, Bryce couldn't imagine how scary it would be, to be a child going through the same thing. He decided to take action at his school, St Andrews Lutheran College, by raising money to purchase Super Max the Turtles for children with cancer. His initial goal was six turtle night lights. By the end of 2016, Bryce had raised enough money to give 244 turtle night lights to children with cancer. Inspired to do more, Bryce's 2017 goal is to give a Super Max the Turtle night light to every child who is diagnosed with cancer this year in Australia.
Committee member Kerrie Lada and General Manager Brent Stokes, presented $1,000 to Bryce to help reach his goal to raise $12,000 to purchase Super Max the Turtle night lights. ACA Qld's donation will allow Bryce to purchase 67 Turtles!
"Our hope is that one day we won't purchase any turtles because there will no longer be children with cancer. Until then, thank you very, very much for your donation." - Amy & Bryce
Go to https://www.supermaxandbryce.org/ to find out more about this amazing cause!