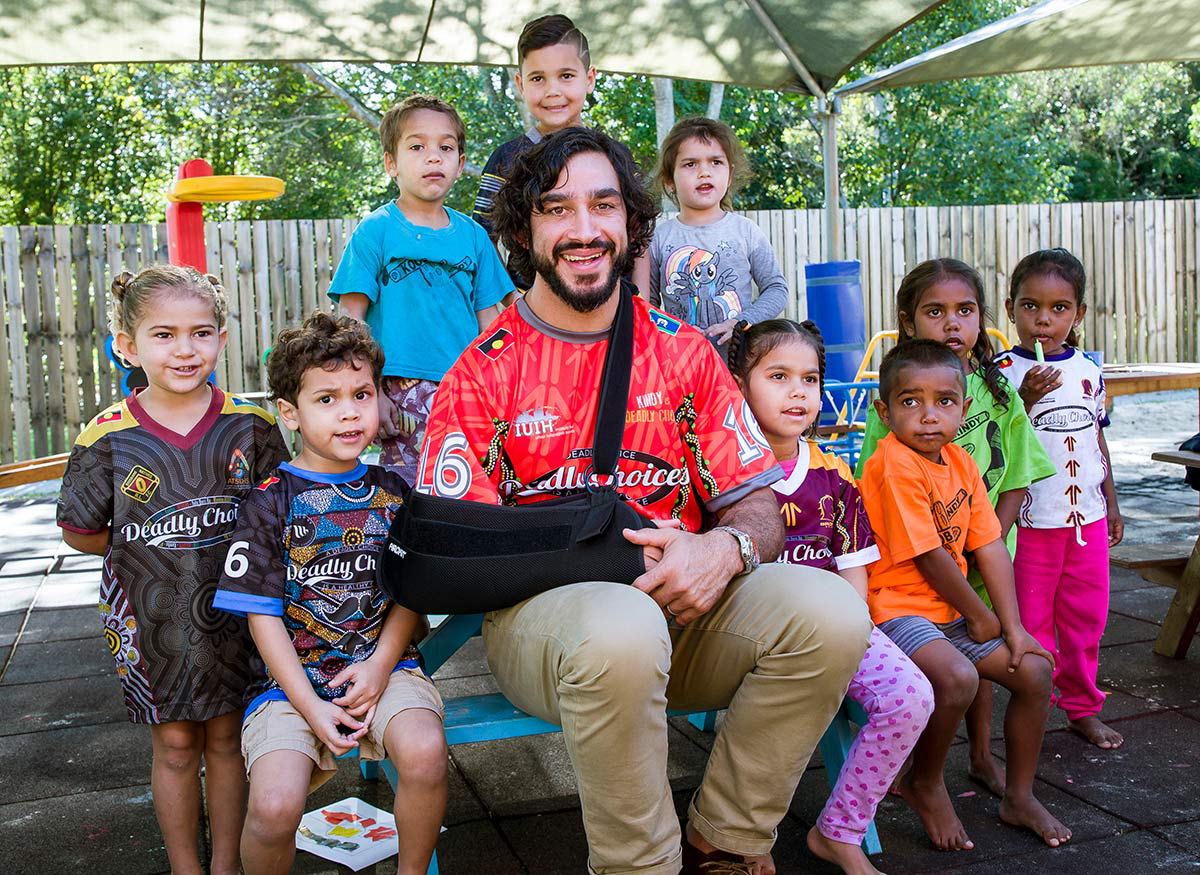 Help us spread the word about Deadly Kindies!
Deadly Kindies is a collaboration between the Institute for Urban Indigenous Health and the Queensland Government Department of Education and Training.
The initiative is designed to highlight the importance of Kindergarten in early childhood education and encourage attendance.
Deadly Kindies uses the Deadly Kindy Kit as an incentive to encourage pre-Kindy Health Checks through local Aboriginal Medical Services. The Health Checks are free and ensure that there are no impediments, such as hearing or eyesight, that might disadvantage a child who starts Kindy.
You can download the flyer pdf here (2.49 MB) .
Go to www.deadlykindies.com.au to find out more!