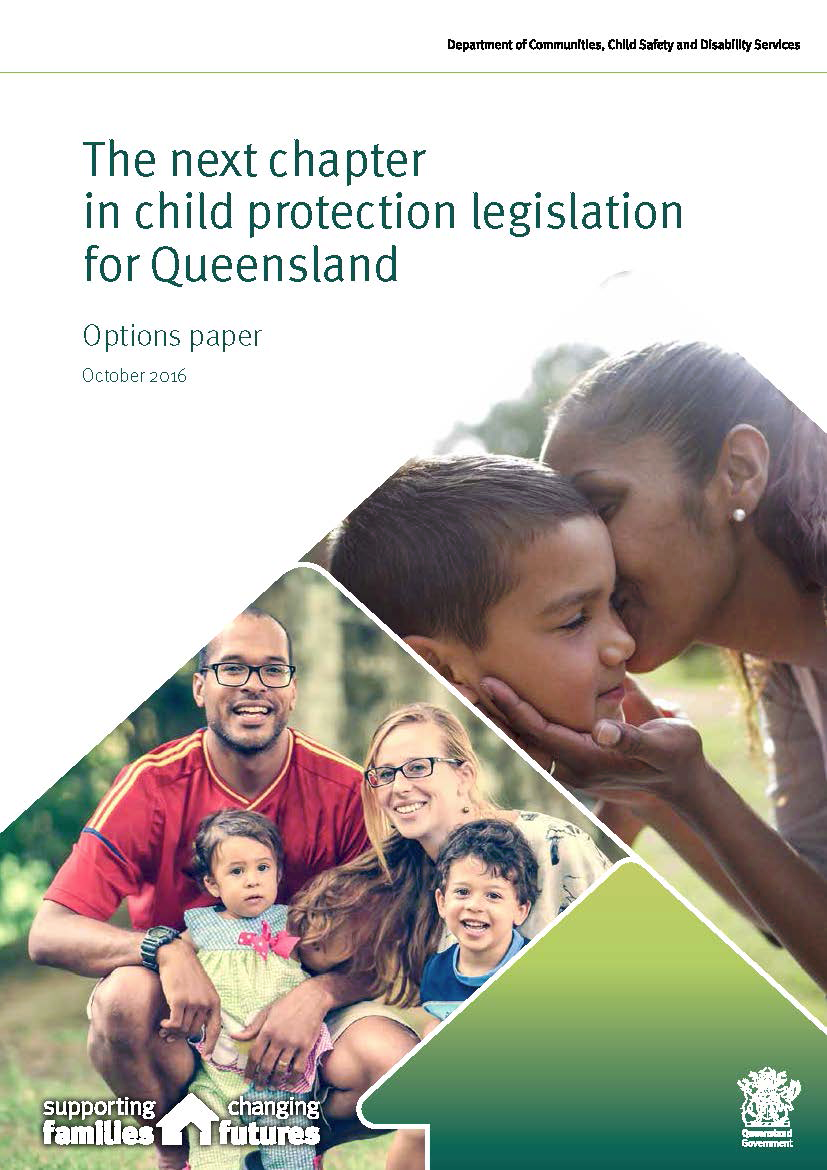 As part of the Supporting Families Changing Futures reform program, the Queensland Government is undertaking a comprehensive redesign of the Child Protection Act 1999 to better support families and protect children.
Between September 2015 and March 2016, the department consulted with Queenslanders and insights were gathered through community forums, written submissions, meetings, focus groups and small group sessions.
'The next chapter in child protection legislation for Queensland: Options paper' proposes possible responses to 13 specific areas identified during the initial consultation. Options also respond to outstanding recommendations in the Queensland Child Protection Commission of Inquiry final report. A summary of the Options Paper has been developed to support consultation. There will be opportunities to participate in the second stage of consultation through face-to-face discussions, workshops and written submissions.
Between October and December 2016 the department will be engaging with stakeholders to hear preferred options for a rigorous, contemporary legislative framework.
Details about upcoming consultation activities will be available soon. For more information about the redesign of the Act, email CPAReview@communities.qld.gov.au.