Diary 2018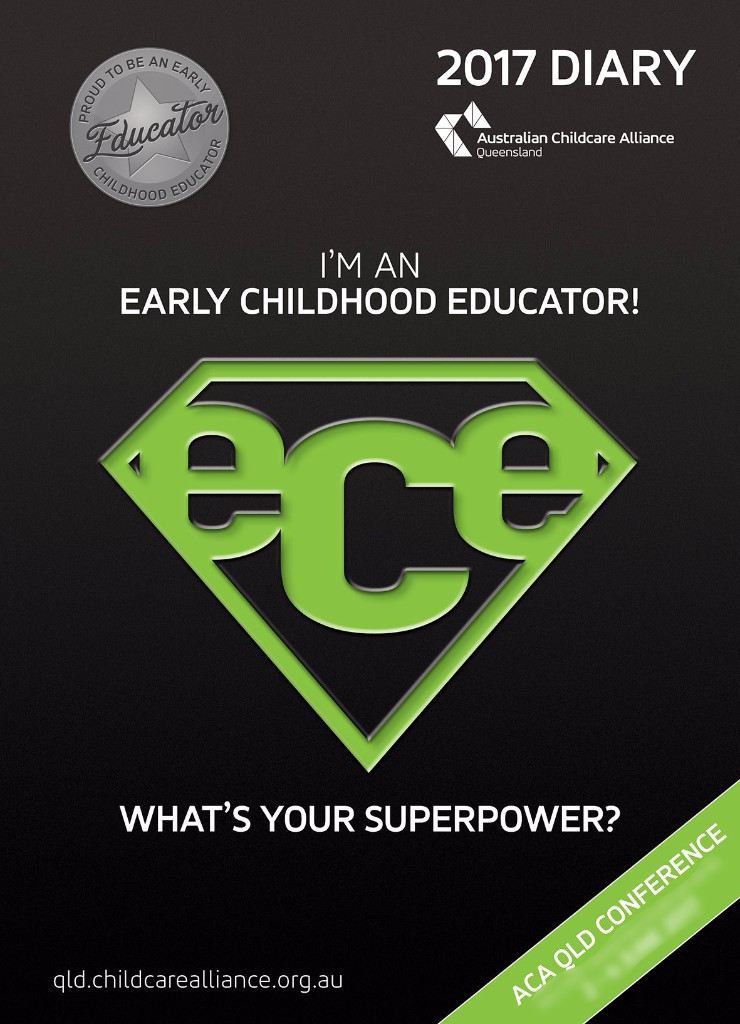 ACA Qld produces an annual diary that is distributed free of charge to all members as a membership benefit. Additional copies are also sold to members and non-members throughout Australia.
The diary is a highly practical resource for services to record day-to-day activities and provides a valuable reference point for all educators and staff.
The contact details for all advertisers are listed in an Advertiser's Directory for easy reference.
ACA Qld offers full page colour advertising to ensure your brand is represented in the best way. A range of options are available including:
Back cover from from $1,452

Inside front cover from $1,210 SOLD
Inside back cover from $1,210
Full page inside (colour) from $1,149
Full page inside (black and white) from $847
Half page inside (black and white) from $545
Single banner from $182
4 or more banners from $143 per banner
More information including specifications can be found in our
Media Kit
.
Advertising bookings are requested by Friday 18 August 2017. Material deadline is Friday 1 September 2017.